Rewarding athletes for performance with a world-class independent marketplace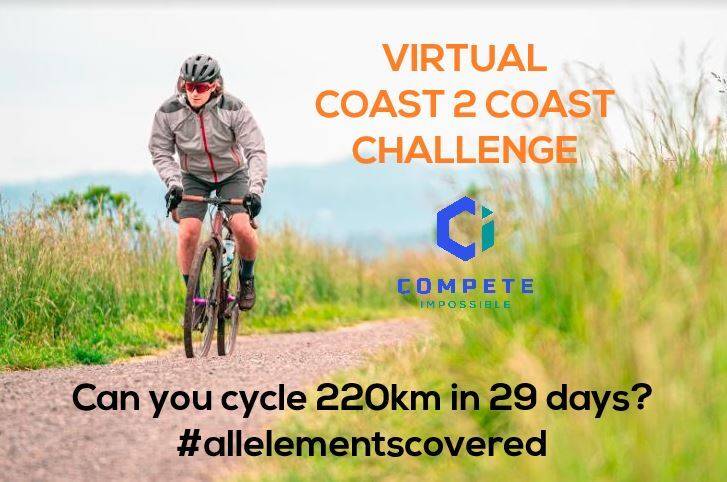 ---
Showers Pass has partnered with Compete Impossible to offer our community the opportunity to take part in a 220km virtual cycling challenge this May.
Cycle the distance between Whitehaven (West Coast, UK) and Tynemouth (East Coast, UK) to earn a 20% discount code reward for the Showers Pass online store. Everyone who completes the challenge will also be entered into a prize to win a Showers Pass Elements Jacket.
To join the Virtual Coast 2 Coast Challenge, download the "Compete Impossible" App from your mobile device using this link: https://competeimpossible.com/link/ncm12D3u6vD5r8CQ8
Please note, this link will not work unless you are on a mobile device, as you can't download the App from a PC/Laptop.
---